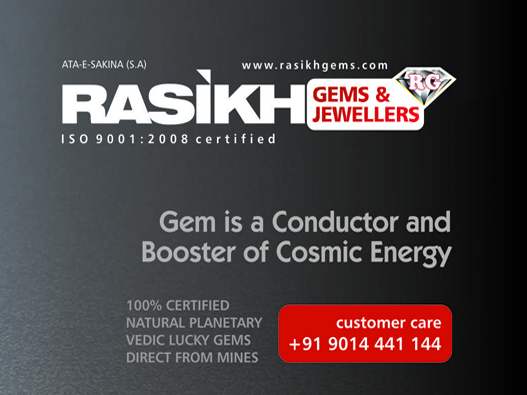 Corporate Profile
Rasikh Gems & Jewellers founded 50years ago by Mr.M.Mahadi Hussian, Bangalore, India, with a vision to provide customers with aesthetically pleasing and prominent quality gems, precious stones, semi-precious stones, lucky stones, birth stones, rashi stones and all types of beads at competitive prices.
Rasikh Gems & Jewellers is a joint venture Dr.Roshan and Dr.M.M.Raza on the way back in 1990. They emerged with a vision for their eyes to offer good customer service, international quality and a competitive price in the company also believes in industry. Our gemstone beauty of natural stone, which contributes to our efforts to avoid unnatural or treated stones. We are a small company with a great aptitude for value, satisfaction, and reliability.
We provide different types of gems stones depending on the customer requirements. Today, we have attained a competitive edge in the highly demanding global market and entrenched ourselves as the leading gemstones supplier based on their planetary or astrology effects. Our Products caters into different types depending on their size, shape etc. Precious gemstones, semi precious stones, Planetary gemstones, astrological gemstones, Lucky Stones, Birth Stones, Beads. are few among the products we supply.
Our dedicated team has many talented and creative artisans who have been in this business for generations. They are known for their ability to design in traditional styles and later depending on customer needs.
We pay attention to the source and quality of raw materials and forms, cutting, finishing and polishing all types of stone. We manually check the raw materials and finished products in natural sunlight and lamps to ensure the quality of each type of stone.
Gems & Precious stones have fascinated people since ancient times. India is no exception to this rule. The role of precious stones and semi-precious stones in Indian mythology and society is essential.
In early India, people of jewelry made with natural materials found in abundance in the country all the seeds, feathers, leaves, berries, fruits, flowers, animal bones, claws, and teeth. Gems and jewelry, is a part of the inventory of the most essential of all households in India, as almost all men and women here are a big fan of the ornaments.
We make your vision a reality – contact us with a brief description of your needs and we will give you the personal attention you deserve.