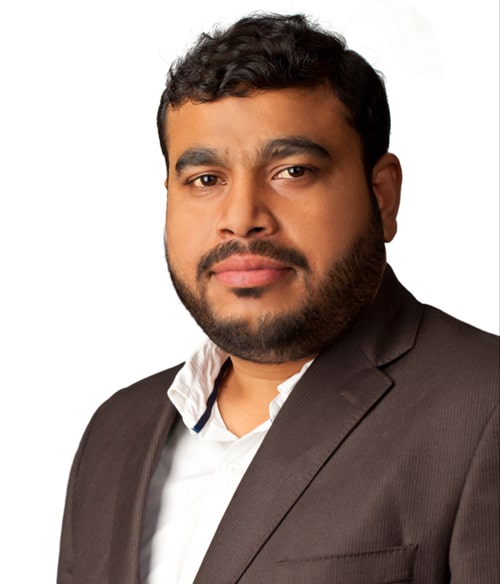 Dr. MM RAZA Astro Gemologist
Dr.M.M. Raza hails from a traditional gemstone business family of Karnataka, India. The Family has been in the astro-gem therapy for the past half a century. A graduate, Dr..M.M. Raza has acquired the preliminary knowledge of gemology from his illustrious father Mr.M. Mahadi Hussain. He has also done his certification in gemology from the School of Jyodhisham in Bangalore. He started his career as a Gemmologist in Bangalore in 1988.Dr. M.M.Raza has been practicing Astro Gemmology since 15 years. He runs the most socially popular show on astrology and gemology on many Telugu channels. While expanding the business to Hyderabad Dr. M.M.Raza took over the Hyderabad branch while his brother Dr.Roshan takes care of the Bangalore branch in 2010.
Services Through Electronic Media
One of the explicit aims of  Dr.M.M. Raza is to reach out to as many people as possible. With this intention, he began to anchor TV shows on astrology and gemology since 2010. His first TV program was 'Navratna Yogalu' aired on T News, Maha News, ABN TV Channels. His second TV program named 'Adrustra Ratnalu Yogalu' which was aired on Bhakti TV Channel. Currently, he is on air with 12 state renowned TV channels such as V6, Vanita, INews, Sakshi TV, TNN, TV5, Maha News, CVR News and much more, with his program being titled as 'Power of Gemstones'. Some of them have registered high TRP ratings. He receives scores of calls every day from NRIs for his advice on correcting with precious stone therapy varied maladies in life.
Doctorate:
Dr.M.M. Raza received an honorary doctorate from the renowned American based Academy of Universal Global Peace. The doctorate presentation ceremony was held at Bengaluru on November 1, 2014.
Awards
National Integration Award by Surya Chandra International on 25th Jan 2014
Eminent Astro Gemologist of India by Suman Art theater International on 28th July 2014
Prakyata Ratnasastra Vibhushan Award by Surya Chandra International   on 24th Sep 2014
Ratna Shastra Siromani Award by Srujana Art Creations 30th Oct 2014
Gandhi National peace Award-2014 by Surya Chandra International  on 31st Oct 2014
Siva Nandi Award-2014 by Suryachandra International on 29th Nov 2014
Extraordinary Mega Gemologist Awards by Suryachandra International on 30th Dec 2014
Visishta Pratibha Puraskar-2015Ratna Sastra Samrat by Srujana Art Creations on 8th Jan 2015
Marvelous World Records on 5th Feb 2015
Ratna Sastra Sarvagna Award by Sangamitra Millennium Excellence Awards – 2015 on Feb 1st,2015
National Integration Award-2015 by Suman Art Theatre International on 31st April 2015
Navaratna Award-2015 by Surya Chandra International  22nd Feb2015